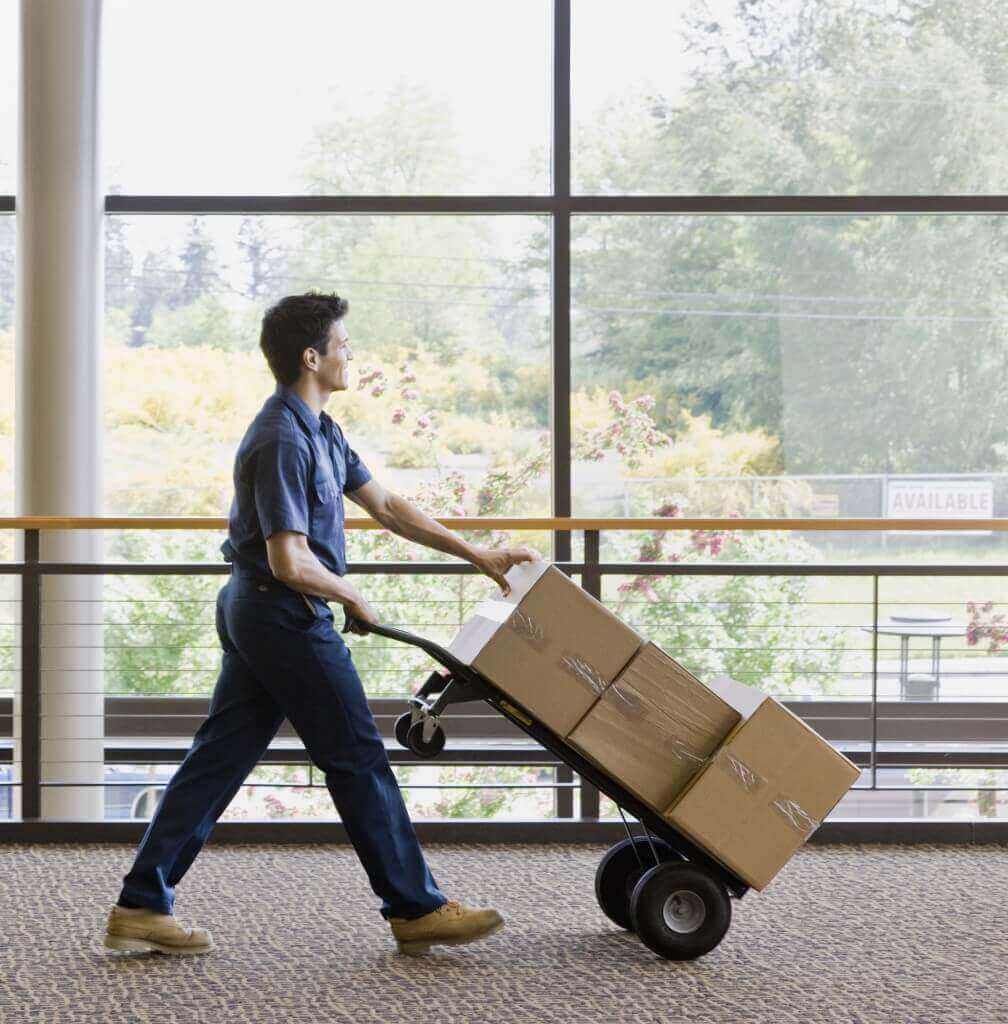 When you're moving your business location, you should look for a cost-effective and time-saving moving solution that will minimize disruptions to your business operations. Regardless whether you want to relocate the office of a subsidiary or an entire warehouse, our team at Optimum Moving can help you make the big move smoothly and efficiently.
A smooth relocation starts with good preparation
Our team specializes in executing commercial moves for companies of any size and we're always striving to help our customers be as prepared as possible for the relocation. This is why, at the beginning of each moving project, our planner will meet up with you to develop the most cost-effective relocation plan.
Our moving coordinator is trained to provide you with a relocation plan that addresses your specific needs and requirements. Because we work on the moving strategy closely with you, we can provide you with a customizable solution that is perfect in all ways.
You will be working with a team of professionals
We at Optimum Moving are well aware that our staff represents both our company and your business during the relocation process. This is why we make it our duty to select our employees diligently based on their knowledge, professionalism and character. The staff is the most valuable asset in a business and we make sure that our professional employees are what set us apart from the competition.
The advantages of working with Optimum Moving
We are familiar with the prerequisites of commercial moving and this is why we make it our duty to help you relocate and cut the ribbon to your new location as soon as possible. Because we understand that time is money in today's competitive market, our team will give 110% to ensure minimal disturbance to your operations. By choosing Optimum Moving as your commercial relocating service, you can be certain:
To get a free, no-obligation commercial moving estimate
To obtain a customized moving plan suitable for your company's budget and needs
To take advantage of the most affordable commercial moving services in the New Jersey area
To have peace of mind, because you will be doing business with a fully licensed, bonded and insured commercial moving service
To rely on a moving company that knows how to handle everything, including the last minute miracles
To have a professional and skilled team handle computers, printers and other sensitive equipment
To find all your documents and equipment ready to use at your new location
To safety transport your business' possession via air-suspension trucks and specialized equipment
To be protected and covered against the loss and/or damage of your equipment
As an established mover in the New Jersey area, Optimum Moving does not compromise on quality and treats each relocation project with the same level of professionalism. Contact us today and find out more about what our team can do for you!