Tips For Choosing The Best Moving Company In Camden County, NJ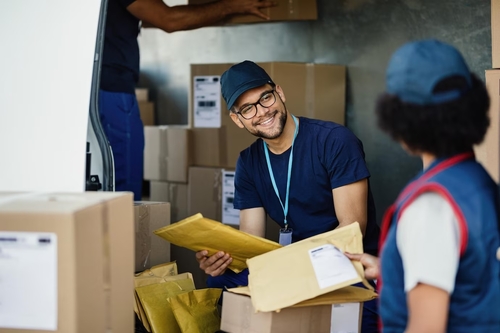 Moving is often considered a daunting task, whether you're downsizing to a more manageable home or making a similar significant change. One essential aspect that can make or break the entire experience is choosing the right moving company, especially in Camden County, New Jersey. A competent and professional mover not only takes the stress out of relocating but also ensures the safe transportation of your precious belongings.
Research Reputable Moving Companies
Before you settle on a specific mover, it's essential to research and compare different companies. Check the reputation of the moving company by reading online reviews and asking for recommendations from friends or family who have recently moved.
Further, consider looking into professional organizations such as the American Moving & Storage Association (AMSA) or Better Business Bureau (BBB), where moving companies often register themselves. These platforms can provide you with valuable insights into a company's professionalism and reliability.
Ensure They Cater to Your Loved Ones
Everyone's moving needs are different. For example, when you're moving a senior parent, your needs may be different from a typical move. Your chosen movers should have experience with, and an understanding of, the specific needs and considerations that come with senior moving services.
For instance, they might need to handle medical equipment or assist with downsizing from a larger home. Make sure to inquire about these services and how the company accommodates for such situations.
Get Written Estimates
Never rely on a verbal agreement when it comes to moving estimates. Always ask for a written quote from the moving company that outlines all expected costs. This ensures transparency and prevents unexpected charges later on.
Most movers offer a free in-home estimate, which allows them to assess your belongings and provide a more accurate quote. It's advisable to get estimates from at least three companies for comparison before making your decision. Remember, cheap does not always mean better. Look for reasonable pricing that offers value for services provided.
Check for Insurance and Licensing
One of the critical factors when choosing a moving company is to ensure they are insured and licensed. A licensed moving company guarantees they have met all the state's regulations and requirements. Similarly, an insured company means that your belongings are covered in case of damage or loss during the move.
In Camden County, New Jersey, you can verify a moving company's license through the New Jersey Division of Consumer Affairs. And don't hesitate to ask the company for proof of insurance. It's a simple step, but it offers great peace of mind. Finding the right moving company is crucial if you'd like a hassle-free and smooth moving experience. By following these tips, you can ensure a stress-free move that takes into account your unique needs as someone in their golden years. Plan ahead, research thoroughly, and never underestimate the importance of open communication with your chosen mover.