Negotiate The Lowest Moving Price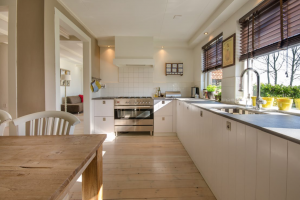 Moving is like anything else—the more you do it, the better you get. Why is that?
Simple—mistakes. Yes, mistakes are valuable learning experiences. However, when you're packing up everything you own and making a long-distance move, learning isn't a priority. You just want to safely and economically move all your possessions from Point A to Point B.
Optimum Moving is the best moving companies in NJ, and we earned that reputation by continuously improving our unmatched, white-glove service.
One way we engage our customers and potential customers is by sharing the secrets to a successful move our experienced local and long-distance movers use every day.
If you're looking for a practical tool to take control of your move from the start, go to our Residential Moving Checklist.
Now that you have a game plan, let's put you ahead of the learning curve by sharing some hard-won wisdom for avoiding the 5 most common mistakes people make when getting moving quotes.
Research, research, research.
Consumers have an unprecedented amount of information at their fingertips—use it! You should get moving quotes from three companies, and the professional movers you choose to get quotes from should come from a much larger list.
Tap your social media network, friends, family, and authoritative websites featuring reviews of moving companies in NJ. Investigate all the services each company offers. Don't even consider moving companies that aren't considered a "pro mover" by the American Moving & Storage Association.
Follow this link to access a number of expert ways to avoid moving scams.
Figure out what you need. This may seem like an odd question to go second, and the reason it's here is because your research will reveal many services offered by professional movers you may not have thought about. For instance, did you know many of the best moving companies offer packing and unpacking services? Instead of wasting time tracking down used boxes, you could simply rent secure, sturdy plastic containers from the moving company.
By understanding what you need and what you can DIY, you put yourself in a strong negotiating position. For example, your research will let you know how much it will cost to rent moving containers from U-Haul (depending on the size of your move). Therefore, when you get your estimates, you can compare what your NJ moving company charges to rent them and ask if they price match.
Talk about the competition.
Be prepared with a notebook and a thoughtful set of questions when you call about your moving quotes because the market ultimately will be your best negotiating tool.
The cheapest movers in NJ will always quote you the lowest price—unbelievably low—because the price is also undoable. These companies either misrepresent their services or cut critical corners that end up costing you, either inconvenience or money. Quality moving companies know this, and they will dismiss these quotes as "bait" for uninformed customers.
Your goal is to find reputable moving companies and get a realistic quote. Part of this in on you, as the client, to be honest about how much you need to move. Movers can tack on fees if the job they agreed to do isn't the job they find when they arrive.
Pro tip: Take your time and thoroughly detail everything you need a moving company to handle, especially such oversized and specialty items as pianos, antique furniture, wall-sized units, etc.
Once you get your reputable quote, pull it out when you negotiate with other moving companies. You may find a higher-priced moving company will price match to get your business.
Stay flexible.
The time you move is another major negotiating tactic. Moving companies do have slow times, and working for a little less is better than not working at all.
Big picture: October through May is typically considered the "off-season" for the moving industry. Depending on your lifestyle and location, particular challenges like holidays and weather play into that so be prepared to manage those extras if you look for this seasonal discount.
More specifically: The day of the week you move can matter, too. No one wants to spend vacation time moving, and not many friends will take time off to help you move. Therefore, weekends are prime moving times. However, if you're trying to negotiate a good price, moving mid-week or mid-month may be the leverage you need.
Negotiate with your employer, too.
Finally, if you're moving to take a new job, bring the negotiation to your current or future employer (depending on if your move is within the same company).
Once again, clarify what you need before negotiating. Some companies may cover some or all of your moving costs. Schedule a time to thoroughly discuss your particular company's relocation policy. Often times, employers can help with such chores as finding child care and selling your house—which may allow you needed flexibility with your moving times!
Pro tip: Don't limit yourself to financial solutions.