Need To Do Commercial Moving On A Budget?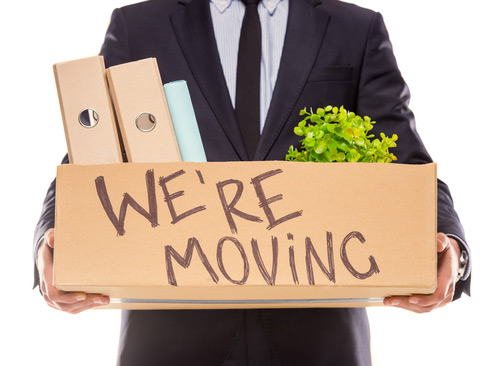 Whenever commercial moving is concerned, whether you are moving an entire office or a warehouse, it is always pertinent to plan ahead. There are sensitive physical documents to account for, key office equipment or production machinery to transport, and you may even need to shift cubicles for your workers if your new commercial space requires so. If you are making a commercial move due to downsizing reasons, it's highly possible you want to make the relocation as cheap as possible. Here are tips on how to achieve successful commercial moving on a budget:
Make a Budget
Since you want to save money during relocation, it goes without saying that making a budget should be one of the first things you do during the planning phase. Budgetary items need to include costs of moving supplies, professional moving fees, handymen fees and new hardware costs (for the new workplace), and security assessment fees. It's also important to factor in unexpected costs (10% added to your original budget) because you never know what you will encounter during the moving process.
Get Employees to Help Pack and Move
Teamwork is required when you want to move your business successfully. Every single one of your employee will be impacted during relocation so get their help to pack and move their own office belongings so that you can save money on moving fees. However, you cannot expect certain items to be shifted by employees , for example, large bulky office printers or the huge whiteboard in the meeting room. Leave these to the professional movers you have hired but anything else that's accountable for by your employees, assign them the responsibility.
Drawing Up Checklists
Good planning always involves checklists so that the business relocation can be done perfectly without missing out on any small detail. A simple to do checklists is to make three main checklists for the relocation. One checklist is to record tasks prior to moving, the second checklist is to record tasks for the moving day, and the last checklist is to record tasks after the commercial move is completed. By having checklists to guide your relocation, you will be able to keep on top of things and can control the whole moving project without expecting last minute chores, which can inflate the cost of your entire move.
Negotiate with Commercial Movers
You may have narrow down your choice of commercial movers to a few capable companies, but like many types of services, every company will have their unique moving charges. Make a comparison between the companies you have shortlisted and see which company offers the fairest rates in their moving quotations. It's not recommended that you only go for the lowest quote, unless the company quoting the lowest can meet all your needs.
Once you have determined a moving company to hire, talk to them and see if you can negotiate for a better price. Let the company know that you are willing to do a review for them after the move, and you will recommend them to your other business associates. Usually, when you make such promises, the moving company is able to adjust their fees slightly, if they really want your business.
Doing commercial moving on a budget can seem like an uphill task, especially if your business is large and you have many key work items that need to be transported. However, with good planning, it is more likely than not that you will make an affordable move within your budget.